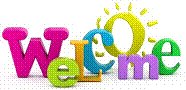 Daryl Smith and Julie Bartels-Smith 7952 W. 118th Street
Rachelle Eichenwald 7917 W. 118th Terrace
Michael and Kathy Zents 7908 W. 118th Street



Title/Escrow Companies - please contact our management company listed below.

Homes Association of Kansas City
4200 Somerset Drive, Suite 216
Prairie Village, KS  66208
Phone: 385-2440
Fax: 385-2441


New Residents
On behalf of the Villas of Tamarind Homes Association, welcome to the neighborhood!  Please register and familiarize yourself with our website, so you'll have the information you need at your fingertips. 
Be sure to read the sections about HOA Dues, Lawn Care, Painting, Snow Removal Policy, Trash, Architectural Committee Forms, and more.
We especially encourage residents to familiarize themselves with our Villas of Tamarind Restrictions & By-laws as soon as possible. On the home page, click on Bylaws & Declarations and also Architectural Committee, so you can become familiar with forms necessary to use any time changes, repairs, or replacements are planned on your home or property.  

In order to keep our records up to date, please contact Pam DePalma at [email protected] or 913-345-2855 so she can record your name and contact information for our Villas Resident List and future mailings of annual dues, informational emails, newsletters, etc.  She is also happy to answer any Villas questions you may have.

On the website home page, click on Block Captains to find the name of yours.  He or she will also be happy to help you get acclimated and answer general questions you may have as a new resident. 

If you have pets, please consider registering them on our Pet Directory with a photo. This has helped us identify missing animals and return them to their owners.

Welcome to your new home & neighborhood! You're going to love it here!