HOUSE TRIM PAINTING by Dave Haven Painting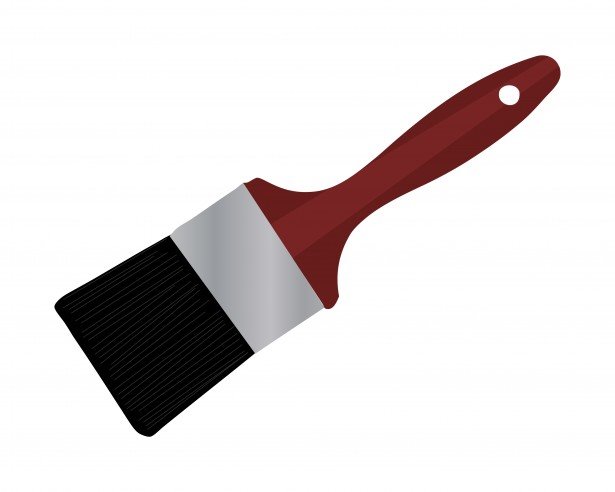 For any painting questions/concerns, please contact Board member Beth Lukens at [email protected].

PLEASE NOTE THAT ANY PAINTING OTHER THAN PAINTING WITH THE SAME COLOR OF PAINT AS PREVIOUSLY EXISTED ON EXTERIOR OF HOME MUST MEET BOARD APPROVAL BEFORE PROCEEDING.

BE SURE TO HAVE YOUR HOME CHECKED AND REPAIRED FOR WOOD ROT BEFORE PAINTING BEGINS IN MAY.

Our HOA dues provide that the trim on our homes is painted every 5 years in cycles of 20-25 homes per year. This includes the wood trim around windows, garage doors & gutters. Front doors ($25) and other requests are optional, for a fee, and residents provide the paint. Painting does not include the stucco on our homes, decks or fences.  Painting schedules for specific homes are published in our spring newsletters each year.  


VILLAS PAINT LIST 2023
| | | |
| --- | --- | --- |
| NAME | ADDRESS | PHONE |
| Trempy | 11601 Lowell | 541-905-2947 |
| Humbert | 7805 W. 117th Terrace | 913-706-6590 |
| Payne | 7808 W. 117th Terrace | 913-461-2601 |
| Kreiter | 7809 W. 117th Terrace | 913-991-2910 |
| Hall | 7820 W. 117th Terrace | 402-690-5785 |
| Young | 7900 W. 118th Place | 913-461-1798 |
| Papinsick | 7903 W. 118th Place | 918-408-1859 |
| Wilson | 7818 W. 118th Street | 913-378-3797 |
| Albertson | 7823 W. 118th Street | 816-808-4825 |
| Amerine | 7830 W. 118th Street | 913-213-7980 |
| Burchart | 7901 W. 118th Street | 913-231-2084 |
| Wurster | 7909 W. 118th Street | 913-387-4706 |
| Keenan | 7912 W. 118th Street | 816-520-8082 |
| Reichart | 7916 W. 118th Street | 913-339-9845 |
| Sanderson | 7917 W. 118th Street | 913-568-1522 |
| Clark | 7924 W. 118th Street | 913-461-5940 |
| Anderson | 7928 W. 118th Street | 727-410-0851 |
| Haith | 7952 W. 118th Street | 913-338-3122 |
| DePalma | 7954 W. 118th Street | 913-345-2855 |
| Creighton | 7962 W. 118th Street | 913-338-1756 |
| Kennedy | 7849 W. 118th Terrace | 913-491-3902 |
| Crooks | 7856 W. 118th Terrace | 913-461-7705 |
| Hughes | 7857 W. 118th Terrace | 913-317-5819 |
| Kirchhoff | 7864 W. 118th Terrace | 913-451-8967 |
| Ray | 7902 W. 118th Terrace | 913-269-9591 |
| Metcalfe | 7920 W. 118th Terrace | 913-208-8750 |
| Green | 7924 W. 118th Terrace | 913-451-3316 |
|   |   |   |










VILLAS PAINT LIST 2022

| | |
| --- | --- |
| Dyer | 7905 W. 117th Street |
| Strayer (Gangel) | 7909 W. 117th Street |
| Hatfield-Baker | 7843 W. 118th Street |
| Salomon/Renner | 7918 W. 118th Street |
| Cramer | 7934 W. 118th Street |
| Grisafe | 7940 W. 118th Street |
| Knorr | 7867 W. 118th Place |
| Hartwich | 7866 W. 118th Place |
| Smith | 7870 W. 118th Place |
| Warner | 7875 W. 118th Place |
| Lampe | 7878 W. 118th Place |
| Cox | 7883 W. 118th Place |
| Weaver | 7884 W. 118th Place |
| Singh | 7887 W. 118th Place |
| Hufnagel | 7906 W. 118th Place |
| Munkirs | 7915 W. 118th Place |
| Conrad | 7926 W. 118th Place |
| Cresswell | 7931 W. 118th Place |
| Maddux | 7935 W. 118th Place |
| Dickenson | 7943 W. 118th Place |
| Thielen | 7852 W. 118th Terrace |
| Paris | 7913 W. 118th Terrace |
|   |   |




VILLAS 2021 PAINT LIST

| | |
| --- | --- |
| Howard | 7804 W. 117th Terrace |
| Baker | 7879 W. 118th Place |
| Madden  | 7907 W. 118th Place |
| Coffman, R. | 7911 W. 118th Place |
| Maichel | 7919 W. 118th Place |
| Miller | 7923 W. 118th Place |
| Stewart | 7927 W. 118th Place |
| Ford | 7939 W. 118th Place |
| Sires | 7947 W. 119th Place |
| Vancrum | 7814 W. 118th Street |
| O'Connell | 7822 W. 118th Street |
| Brennan | 7826 W. 118th Street |
| Helton | 7838 W. 118th Street |
| DiGiovanni | 7842 W. 118th Street |
| Harris | 7847 W. 118th Street |
| Mullins | 7904 W. 118th Street |
| Coffman, A.  | 7908 W. 118th Street |
| Mazan | 7905 W. 118th Street |
| Billups/Shanklin | 7958 W. 118th Street |
| Dugan | 7966 W. 118th Street |


VILLAS 2020 PAINT LIST

| | |
| --- | --- |
| Crawford | 7813 W. 117th Terrace |
| Hipp | 7812 W. 117th Terrace |
| Lukens | 7821 W. 117th Terrace |
| Bertuglia | 7817 W. 117th Terrace |
| Healy | 7901 W. 117th Street |
| Bixby | 7910 W. 118th Place |
| O'Hearne | 7930 W. 118th Place |
| Zevitz | 7918 W. 118th Place |
| Blau | 7819 W. 118th Street |
| Cuni | 7834 W. 118th Street |
| Gill | 7811 W. 118th Street |
| Muehlebach | 7920 W. 118th Street |
| Rush | 7921 W. 118th Street |
| Scholtes | 7932 W. 118th Street |
| Schobe  | 7802 W. 118th Street |
| Stone | 7806 W. 118th Street |
| Weiner | 7831 W. 118th Street |
| Lowrance | 7912 W. 118th Terrace |
| Eisele | 7932 W. 118th Terrace |
| Johnson | 7865 W. 118th Terrace |
| Lemieux | 7908 W. 118th Terrace |
| Lynch | 7860 W. 118th Terrace |
| Sanderson | 7925 W. 118th Terrace |
| Shaw | 7916 W. 118th Terrace |
| Goldstein | 11611 Lowell |
| Scott | 11607 Lowell |

 
VILLAS 2019 PAINT LIST  

| | |
| --- | --- |
| Porter | 7900 W. 117th Terrace |
| Solito | 7955 W. 118th Place |
| Burkholder | 7959 W. 118th Place |
| Azorsky | 7803 W. 118th Street |
| Van Dyke | 7810 W. 118th Street |
| Poush | 7815 W. 118th Street |
| Jaben | 7835 W. 118th Street |
| Kim | 7839 W. 118th Street |
| Lohman | 7900 W. 118th Street |
| O'Hara | 7938 W. 118th Street |
| Hemphill | 7944 W. 118th Street |
| Andrews | 7970 W. 118th Street |
| Linkous | 7844 W. 118th Terrace |
| Dunn | 7853 W. 118th Terrace |
| Bashor | 7903 W. 118th Terrace |
| Stone  | 7861 W. 118th Terrace |
| Osborn | 7909 W. 118th Terrace |
| Zuo | 7917 W. 118th Terrace |